The 30-15 Intermittent Fitness Test – two decades of learnings
M. Buchheit, U. Dikmen, C. Vassallo. The 30-15 Intermittent Fitness Test – two decades of learnings. Sports Performance & Science Reports, Nov 2021.
Full text here
After about 20 years of use, the 30-15IFT is now being implemented all over the world, mainly in team, racquet, and combat sports. The increasing number of publications and constant google searches for more than 15 years attest to the continued and progressing interest for the test from both academics and practitioners (Figure 1). The test increasingly appeals to more athletes, coaches, and sports scientists within various clubs, institutes, and National teams. It continues to be one of the most-used field tests to both assess high-intensity intermittent running performance and program high-intensity interval training (HIIT) (Laursen & Buchheit, 2018; Bok & Foster, 2021).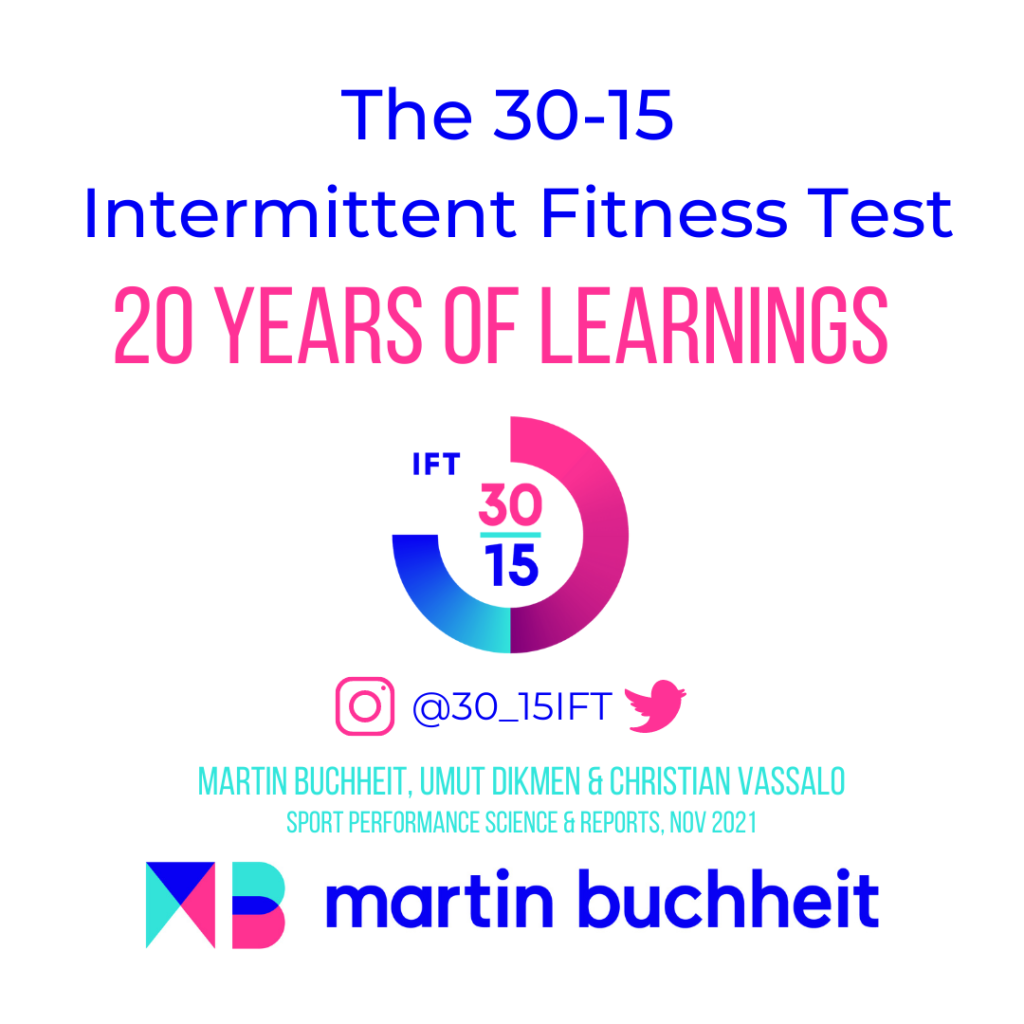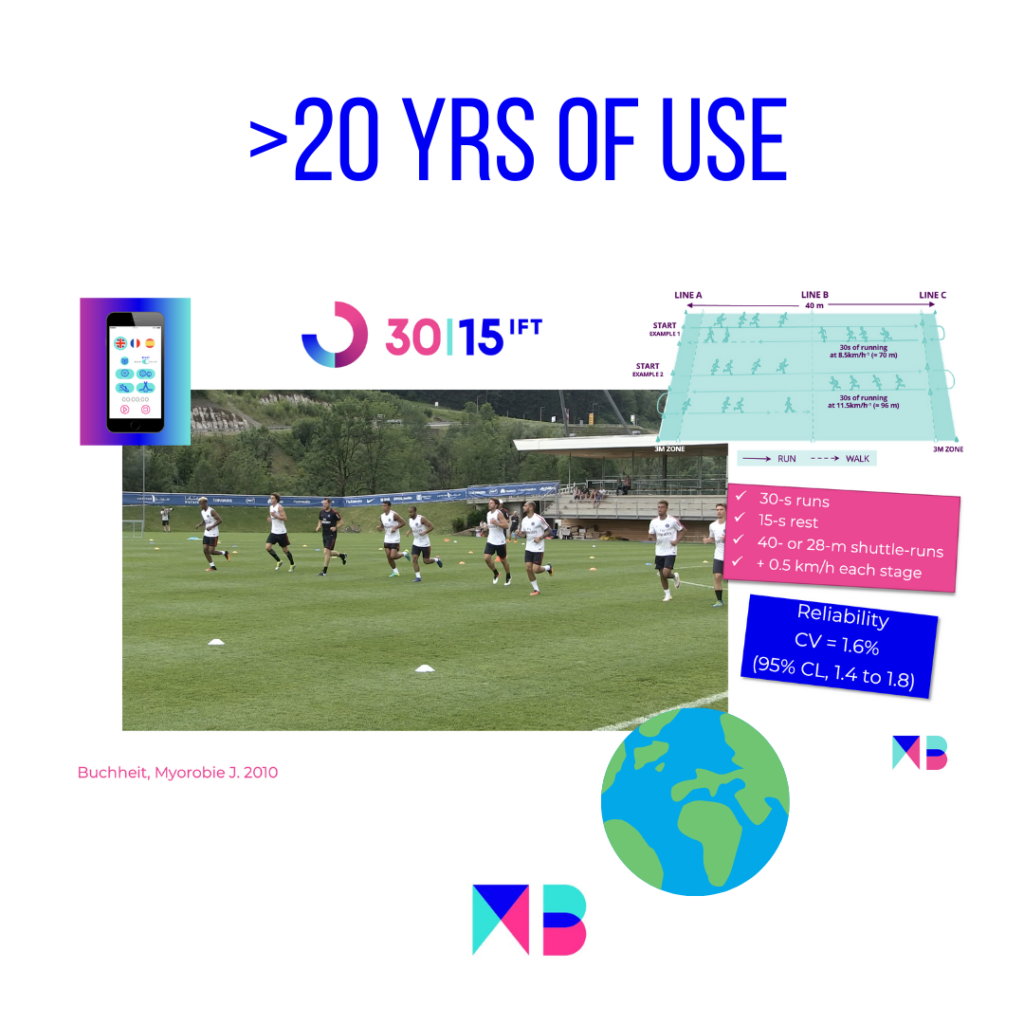 Practical applications
The 30-15

IFT

is the only field test that can be used to both assess athletes' high-intensity intermittent performance AND programming HIIT with short intervals.

Since the performance during the test is a strong reflection of both the locomotor and metabolic profiles of an athlete, using V

IFT

as a reference speed for run-based HIIT prescription allows for a tight individualization of metabolic and perceptive load when performing HIIT with short intervals.

More research is still needed to understand the benefit of prescribing HIIT using V

IFT

vs. the entire locomotor profile (i.e., MAS, MSS and the ASR). In theory, results should be pretty similar given the fact that MAS and MSS together accurately predict V

IFT

– and since V

IFT

also integrates COD ability, it could even possess superiority to the MAS + MSS combo. Practical considerations, such as and the ability to test MSS and/or use a linear and continuous MAS test may pose more decisive factors in this regard, with the decision left to practitioners within their own context.

When it comes to programming the 30-15

IFT

within a typical training session of the weekly microcycle, its (both internal and external) load can replace that of a specific technical/tactical sequence. This suggests that it can be programmed as early as during the 1

st

or 2

nd

week of pre-season.

Changes between 1 and 1.5 km/h can be considered as meaningful at the individual level.

HIIT supplementation can lead to 1 to 1.5 km/h improvements in V

IFT

, with no greater benefit of training periods longer than 2-4 weeks (4-8 sessions).