Practical solutions to submaximal Nordics:  insights for exercise familiarization and return to train following knee flexors injury
Buchheit M, Simpson MB, Hader K and Laome M. Practical solutions to submaximal Nordics: insights for exercise familiarization and return to train following knee flexors injury. Sport Performance & Science Reports, 2019, December, #80, V1
The aim of the present study was to 1) (re)examine the feasibility of reducing Nordics intensity using elastic bands (4) and 2) quantify the magnitude of Force reduction in relation to band number and player's body mass.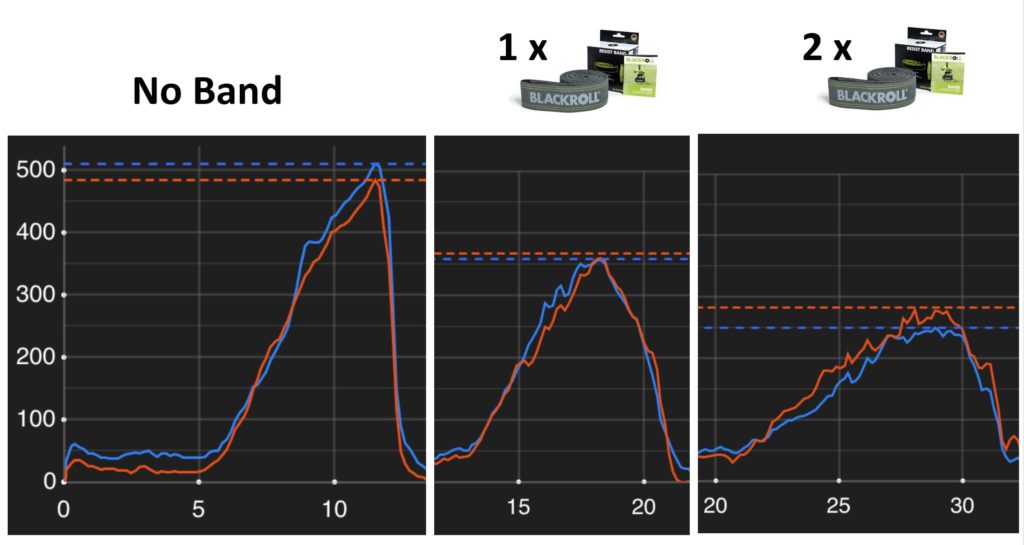 Individual Force traces during the Nordic exercise when using no band, 1 or 2 bands for an individual player (85 kg). Unit on the Y axis is N.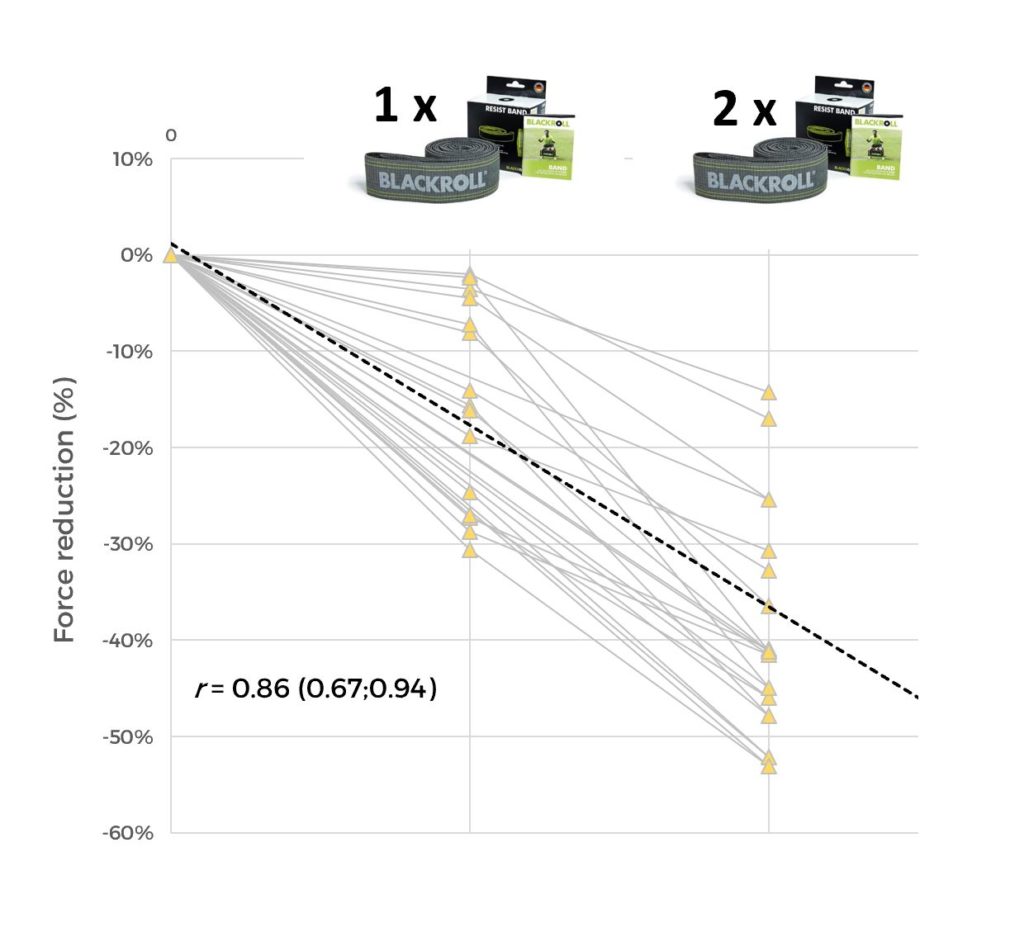 Individual reduction (%) in Force applied to the Nordbord sensors when using 1 or 2 bands. n = 15.