High-Performance Football | Speaker | Researcher | Writer
With a commitment to adaptability and a deep respect for cultural nuances and contexts, I aim to foster sustainable athlete and staff development and enhance performance through evidence-informed practices. My mission is not just to share knowledge, but to collaboratively evolve with elite sports organizations, ensuring that insights are both practical and transformative for every unique context.
High Performance
In the complex ecosystem of elite sports, strategic decisions can be the difference between victory and defeat. Committed to performance and medical excellence, I work full-time or freelance, collaborating with top European clubs and elite sport organizations. My role is crafted from two decades of frontline experience and a deep reservoir of scientific knowledge. I partner with clubs and elite sports organizations to navigate this intricate landscape, offering guidance that melds empirical evidence with the art of athletic performance.
Courses & Workshops
In the dynamic field of elite football, the pursuit of excellence is a never-ending journey that demands both wisdom from experience and knowledge from diligent study. My role in this vast landscape is to serve as a thoughtful conduit between the rigorous world of scientific research and the vibrant, pulsating heart of the game played on the field.
Keynote Speaker
Over the years, my journey in elite sports has not only deepened my expertise but has also ignited a profound passion for sharing insights beyond the field. I'm regularly honored with invitations to present as a Keynote speaker, addressing diverse topics from sports science, training, and data to technology and leadership.
Coaching & Mentoring
In my coaching and mentoring services, I bring two decades of frontline experience to support performance and medical staff, along with professionals navigating the corporate landscape. My approach is deeply rooted in understanding the specific context in which individuals operate, knowing that the environment shapes practice as much as theory.
Research & Writing
My research journey is guided by a commitment to 'practice-based research,' a term I use to describe the essential connection between scientific study and the lived experience of sports professionals.
The Training Science podcast
Remember when Paul and I thought, "Hey, let's chat about sports science and maybe a handful of people will tune in?"
Advance Your Team with Tailored Expertise
Explore a spectrum of solutions from full-time employment, in-depth consulting and advisory services to educational courses, keynote speeches, and research collaboration. My approach is to offer personalized, evidence-informed strategies that fit your organization's specific needs. Let's collaborate to bring a new level of insight and innovation to your program.
Hear From Those Who've Experienced My Work Firsthand

Below, you'll find a curated collection of testimonials from a diverse range of professionals and organizations that have benefited from my services. These testimonials encompass the breadth of my expertise, from consultancy work and staff education to keynote speeches. Each one reflects not just the impact of my work, but also the lasting relationships and collaborative successes I've been fortunate to be a part of. Read on to see how my approach to sports science, education, and speaking engagements has resonated with and benefited teams, institutions, and audiences globally.
"Martin's consultative work with our sports science department at the Crows has been of significant value. He conducted a thorough review of our processes, data collection methods, statistical analysis, and monitoring and feedback systems. Beyond these, he effectively helped to restructure our conditioning program and offered tailored guidance to our staff across different levels. … [read more]"
"Martin's consulting tenure with AlJazeera's sports science department has been marked by his keen insight and adaptable expertise. He undertook a comprehensive analysis of our operational processes, covering everything from data collection practices, athlete monitoring, and feedback mechanisms, to our conditioning programs, always with an eye toward player maturation and sustainable athlete development… [read more]"
"Martin's CPD course offered to our staff at Rangers Football Club provided comprehensive content with a clear focus on the practicality of sports science in top-tier football. Martin displayed a keen ability to convey the importance of context, making the application of these concepts seem more approachable. Our team appreciated the thorough learnings and the opportunity for engaging interaction. His work comes with my recommendation for those looking to enhance their professional practice."
"Any time Martin has been involved with any organisation I worked with he always added value to the group through his vast array of scientific publications, substantial experience in elite sport and his excellent interpersonal and teaching skills. It is a rare combination of skills and one that I regularly tap into on an ongoing basis and always find additional value and content."
"Martin was always a top draw at our conferences. He was credible and excellent at building stories around data and his practices. He is not only keenly aware of presenting the right level of his content for his audience but also connects with them by bringing a practical, real-world point of view to his presentations and information."
"Martin's ability to forge a connection and communicate complex ideas clearly is a great strength. For his comprehensive knowledge and engaging speaking style, he comes highly recommended by the Australian coaching community."
Our collaboration with Martin at Kitman Labs was both valuable and immensely enjoyable. As we co-led the research initiative, our joint efforts not only advanced our own objectives but also significantly contributed to the sports science community at large. This was evidenced by a series of publications that garnered substantial engagement from the field."
I had the pleasure to meet Martin during my tenure at Norwich and the collaboration that followed was an enlightening experience. His approach to look at challenges from innovative angles and his detailed analyses offered crucial insights that had practical influence on our performance strategies and medical interventions. I am particularly grateful for Martin's capacity to provide a broader perspective on our day-to-day operations, sharing his experiences and supporting setting up innovative solutions that we could immediately integrate into our routines. His external contributions helped steering us towards practices that are both effective and sustainable. It's been a privilege to have Martin's guidance, and I wholeheartedly acknowledge the positive impact of his involvement during that collaboration as well as I am grateful for all the conversations we had since as they impacted me evolving towards a more strategic, adaptable, and forward-thinking professional.
Open to Questions and Collaborative Ideas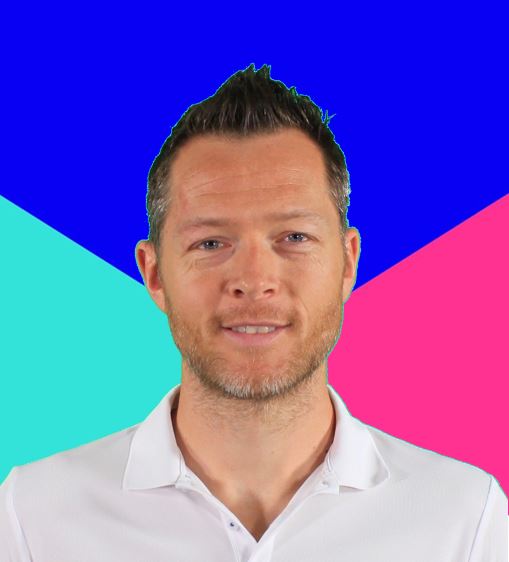 If you have queries about my work or are thinking about potential collaborative opportunities, feel free to get in touch. I value open communication and am always interested in discussing new ideas or addressing any questions you might have about my approach and services.
Newest Blog Highlights
Check out my most recent blog posts to get a unique perspective on my own research, along with updates on my podcast appearances and event experiences.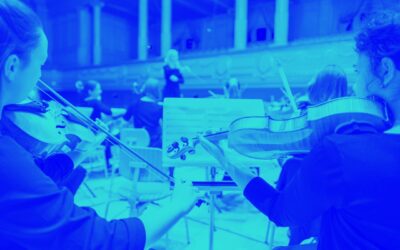 This article has been published (and slightly edited) on the Training Ground Gurou Website Background This editorial piece discusses the complex dynamics of player support in elite football, emphasizing the need for collaboration among different teams, including the...